Retreat  Nov 3-5, 2017
Last years retreat was amazing and we are happy to announce that our next retreat will be held  Nov 3-5 at Angel's Rest Retreat Center in Leyden, MA. Come unplug, relax and heal with us at the foothills of the Green Mountains.
http://www.angelsrestretreat.com
We will be offering: Gentle Yoga, Meditation, Laughter Yoga, Circle Dance,  Sound Workshops, Kirtan and so much more.  All registered attendees will be sent a detailed questionnaire so that we can accommodate every person's interests and needs. See Classes page for more details. Page options are at the very top of this page.
Sample schedule from the 2016 retreat: There will be changes according to the needs of this years group. All will have a chance to weigh in on the options.
Friday:
3:00 Arrive
4:30 yoga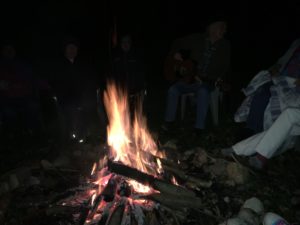 6:00 Dinner
7:00 Welcome meeting
8:00 Camp Fire
9:30 Sacred Circle Dance followed by guided meditation-silence begins
Saturday:
7:00 meditation
7:30 gentle yoga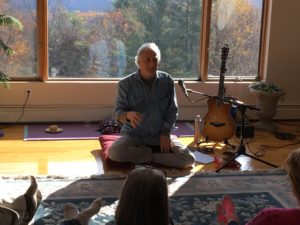 9:00 Breakfast-break the silence
10:30 Sound workshop with Richard
12:00 Laughter
1:00 Lunch
2:30 Group meeting
3:00 group walk
4:30 Yoga
6:00 Dinner
7:30 Kirtan
9:30ish- guided meditation-circle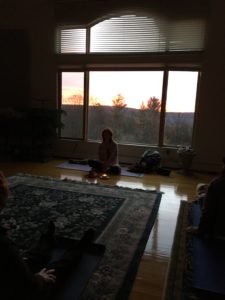 dance Silence begins
Sunday:
7:00 meditation
7:30 yoga
9:00 Breakfast
11:00 Sound workshop part 2
1:00 Lunch
2:00 Final meeting, Bija mantras and goodbye ceremony
4:00 Depart
The meeting room-it's even more beautiful in person as the view from the windows is amazing!